Adding Finishing Touches for your Basement Near Marquette, Ashland, Iron Mountain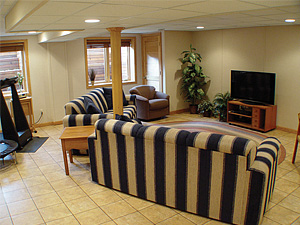 From basement to beautiful down to the last detail!
A basement remodeling project is a great investment in your home, and it only takes a little bit more to take your design from a normal, drab finished room to something really great.
At Northland Basement Systems, we provide a variety of excellent finishing touches that make your basement remodeling the best it can possibly be.
Through Total Basement Finishing, Inc., we have access to the complete line of basement finishing products- including products to address those often-overlooked little details that make all the difference!
Free Basement Finishing Estimate
If you would like a free basement finishing estimate for these and other products, call or e-mail us today! Northland Basement Systems serves Michigan and Wisconsin, including Minocqua, Park Falls, Woodruff, Crystal Falls, L'Anse, Washburn, Ontonagon and the surrounding areas.
Basement Remodeling Gallery
Featured below are just of the few of the products that help us make basements better than ever -- click on each image to see more detail.
SmartPost Column Wrap
Support beams are common and necessary in most basements. Northland Basement Systems provides a bright, attractive, detailed column wrap to transform these unattractive poles into a sophisticated design choice.
Crown molding along the top and bottom makes these especially beautiful.
Highlights:
Many attractive design choices
Durable, long-lasting materials
Crown molding at top and base included
---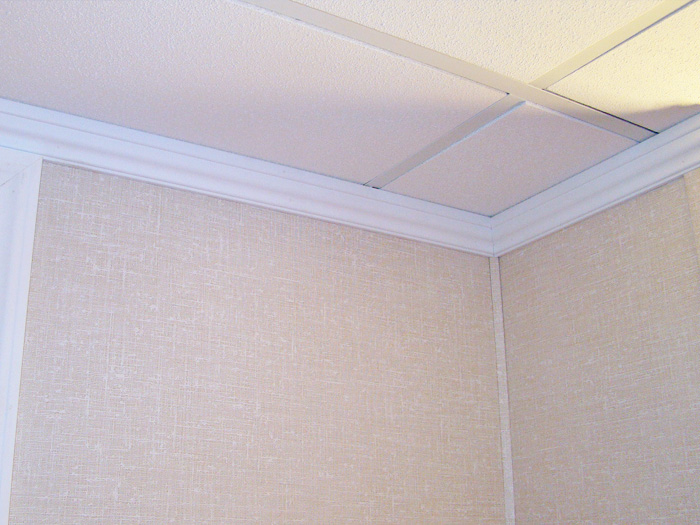 Total Basement Finishing Crown Molding
Old-fashioned drop ceilings used ugly aluminum trimming, or none at all. Now you can appreciate the beauty of our crown molding, included with every ceiling installation.
Highlights:
Hides seam between basement walls and ceiling
Durable, long-lasting materials
Appealing, sophisticated look
---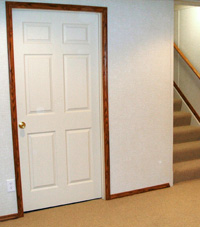 Total Basement Finishing Doors
Northland Basement Systems offers many appealing door designs, including glass French doors, bi-fold doors, louver doors, and six-paneled steel doors. French doors are especially appealing at the top of staircases to make the finished basement feel more like part of the home.
Highlights:
High-quality knob and lever handles with a lifetime warranty
Primed, Ready to paint & easy to customize
Heavy, high-quality design for durability and energy efficiency
---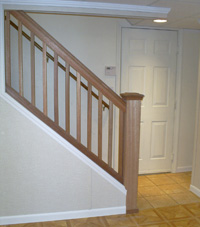 Total Basement Finishing Staircases
Make a bright, open staircase your first impression as you enter your finished basement.
We can help you make the most of your staircase with a variety of stair designs, including "Nevada window" opening, mahogany railings, and carpeted stair runners.
Highlights:
Many high-quality wood railing designs
TBF Walls suitable as strong double-sided walls for stairwells
"Nevada" window openings allow for extra light and visibility
---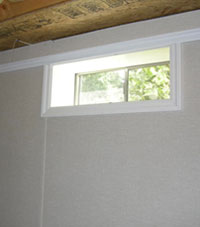 EverLast™ Basement Windows
Upgrade your basement windows with our twin-paned vinyl windows for a brighter, more beautiful finished basement.
Double thermopaned Low-E glass insulates the space, while the attractive frame survives for years without rotting or needing paint.
Highlights:
Energy-efficient double-thermopaned design
Vinyl casing will never rot, corrode, or need paint
Easy sliding windows can be removed for cleaning
---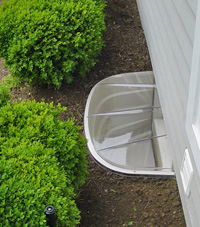 SunHouse™ Basement Window Wells
Northland Basement Systems provides beautiful basement window wells that will reflect bright sunlight into your home. A clear cover keeps snow, debris, and rain away from your window while also protecting it from cold winter winds. Egress windows are also available.
Highlights:
Maximizes reflected natural sunlight in finished basement
Covered window wells keep out weeds, debris, rain, and snow
Egress window well includes terraced design that can be planted
---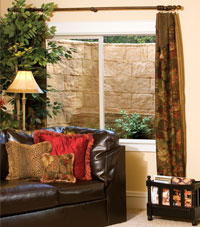 RockWell™ Egress Window Wells
The RockWell™ Egress Window Well is a great way to add beauty to your finished basement while also achieving compliance with local safety codes for emergency escape. Its stylish, all-natural look durable clear cover invites natural sunlight to flow into the basement while also providing an open, comfortable feel.
Highlights:
Durable clear cover keeps out water, debris, & cold winter winds
Stair-step design allows for easy exit
UV-stable, rustproof design stands up to extreme temperatures
---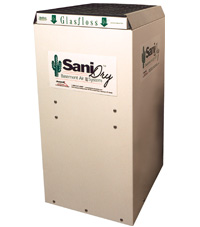 SaniDry™ Basement Dehumidifier
Enjoy a dry, odor-free basement with our highly efficient basement air system!
The SaniDry™ combines energy efficiency with a convenient self-draining design, while its air filtration system removes mold particles and other allergens from the air.
Highlights:
Self-draining design
Digital interface with automatic turnoff allows you to "set it and forget it"
Powerful blower can be ducted to send dry air into basement while dehumidifier is in an unfinished area
---
Looking for a price? Get a no cost, no obligation free estimate.